Bringing together those who select, purchase, install and maintain professional and commercial critical communications and public safety equipment.
Now in its 16th year, Comms Connect is recognised as the major conference and expo for critical communications and public safety professionals in the Southern Hemisphere. Serious buyers with significant budgets from a broad range of industries, from marine and aviation to utilities, mining and emergency services, visit the event to network with their peers, learn from industry leaders, keep up to date with technology, catch up with existing suppliers and find new suppliers.
Comms Connect exhibitions and conferences run each year in Melbourne and New Zealand. The events are endorsed and supported by leading industry bodies, ARCIA, ACCF and RFUANZ.
The events are part of WF Media. WF Media also publishes 12 industry and technology specific digital and print media platforms, including www.CriticalComms.com.au
The 2023 Melbourne event attracted over 1500 visitors – check out the event highlights HERE.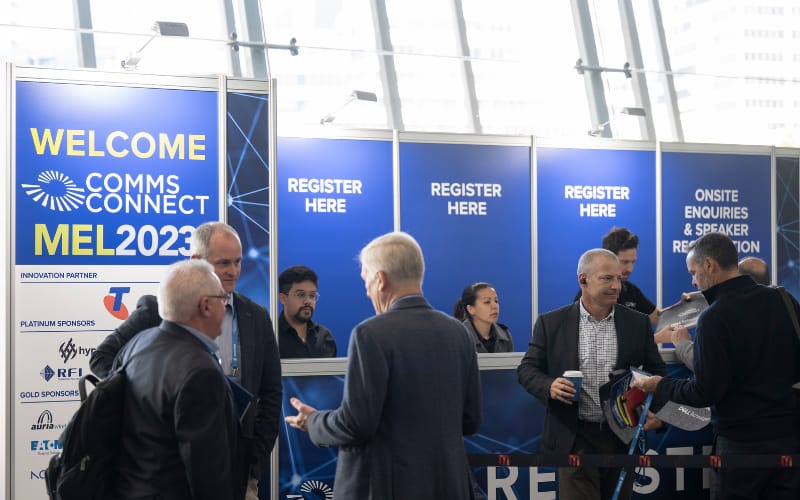 Comms Connect Melbourne 2024 will be held at Melbourne Convention & Exhibition Centre on 15-17 October 2024. Day 1, Tuesday, 15 October will feature pre-conference half-day technical workshops presented by our association partners, ARCIA and ACCF.
Flexible conference and visitor registration options are available — register for one or two day packages, with or without workshops, or if time is limited, a free exhibition-only pass.